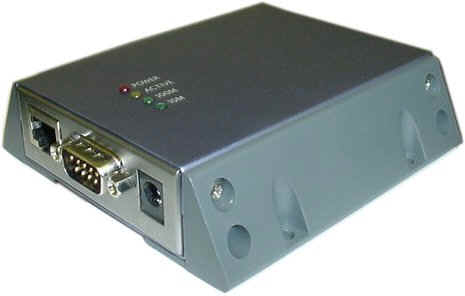 The JPEG2000 ADVANCED REMOTE ADMINISTRATION INTERFACE
provides several benefits and functions to the JPEG2000 DVR's.

The PRO SERIES JPEG2000 DVR Systems allow two users to log in remotely at the same time.

The STANDARD SERIES JPEG2000 DVR's only allow one user to log in remotely.

By connecting the ADVANCED REMOTE ADMINISTRATION INTERFACE to the JPEG2000 DVR Systems you can allow up to 20 remote users to view the video of the JPEG2000 DVR all at the same time.

Because all of the video channels of the DVR are brought together into one video signal rather then 4, 8 or 16 the video server is affectively sending out one video stream which takes up a lot less bandwidth resulting in much faster streaming video over the Internet.

This is very important for DSL users that are way out near the end of the loop from the central office of the telephone company where Internet speeds are poor or very slow. In fact for these DSL users this may be the only workable solution to get streaming video from the JPEG2000 DVR's.
When the included RS-232C Interface Cable is connected between the JPEG2000 DVR System and the Video Server you can actually control the DVR as if your were standing in front of it.

Our new user Graphical Interface is laid out to look very much like the front of the DVR face plate. Using your mouse you can press the buttons on the DVR remotely. This lets the owner or administrator have near complete control over the DVR system remotely which is something you can't do with the default remote viewer that comes included with the JPEG2000 DVR Systems.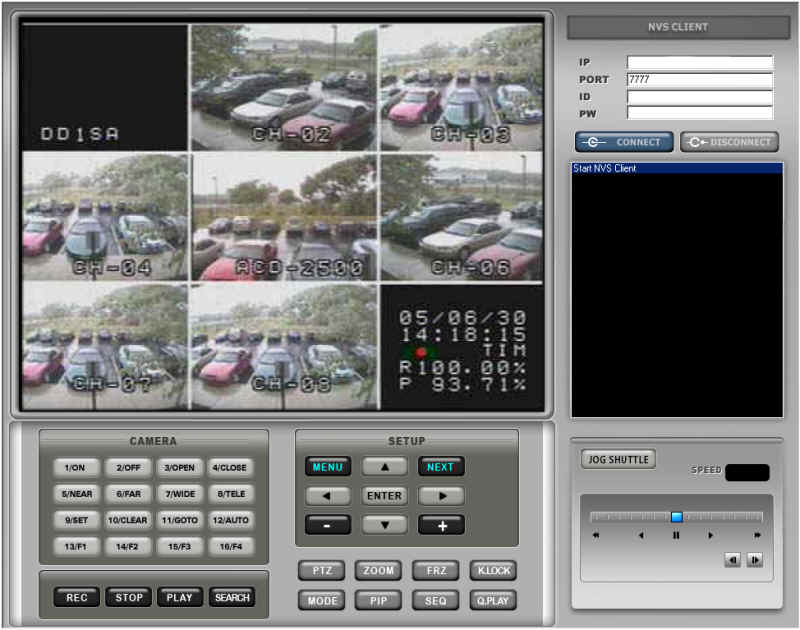 For a live demo of this product call
888-724-1641
Please be in front of your computer.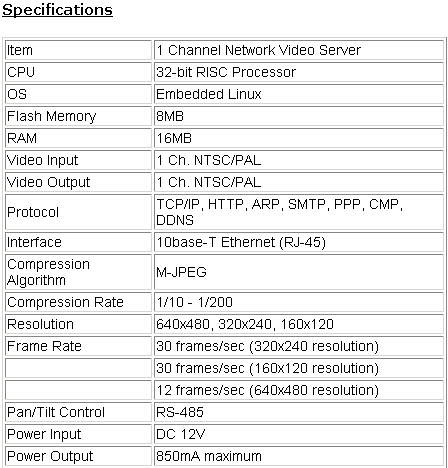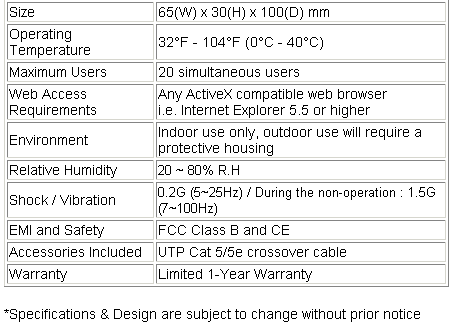 DB-9 to DB-9 Data Cable Make UpRS-232 Pin Out

Video Server Side

DVR Side

2 = RS485 - (Red)

None

3 = RS485 + (White)

None

8 = DATA TX

2 = DATA RX

9 = Ground

5 = Ground

No Fake Out Required

No Fake Out Required
Some of the setup screens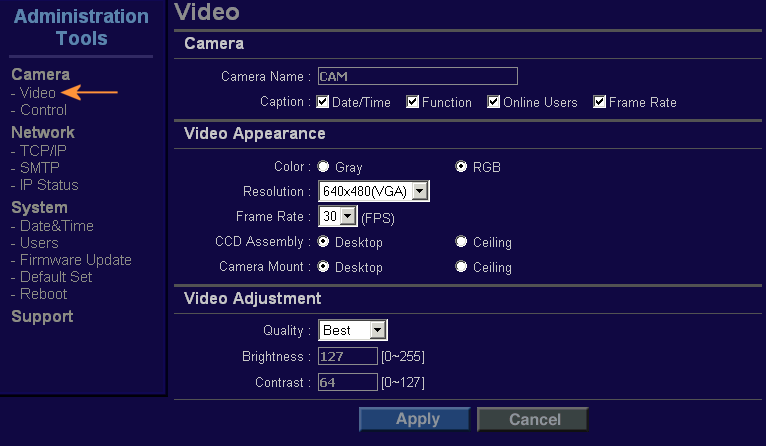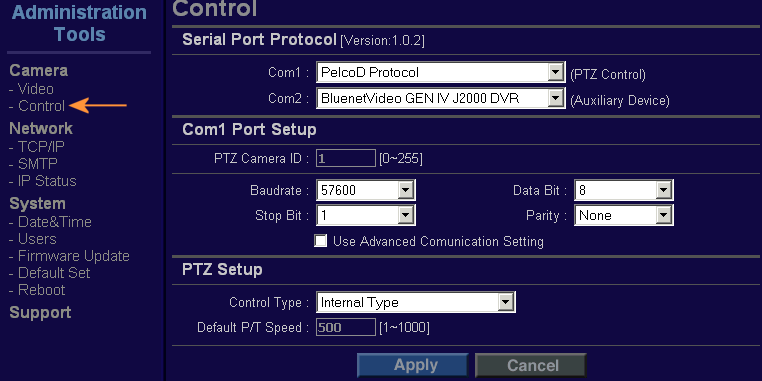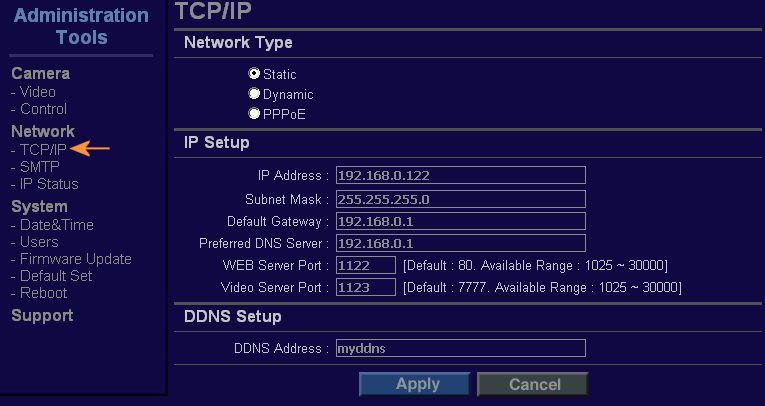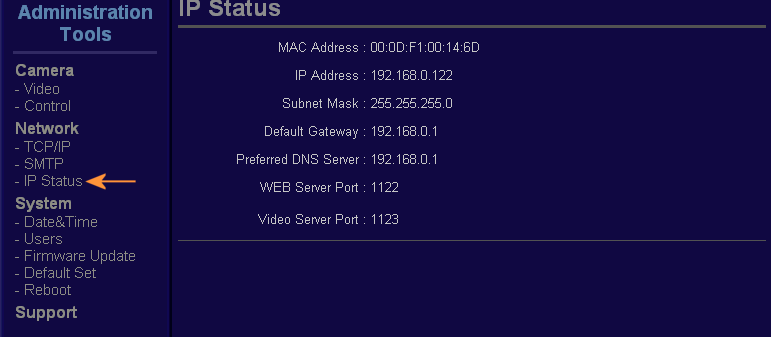 Sample Router Port Forwarding Setup to work with the video server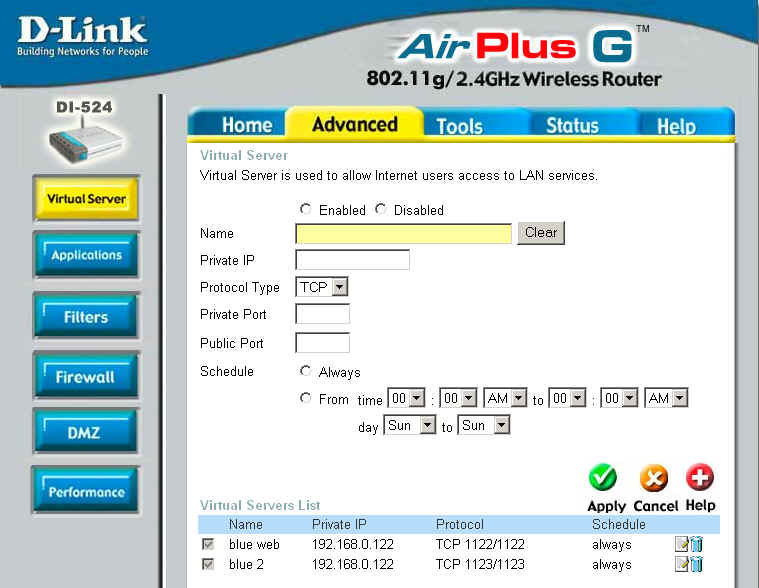 Initial Server setup information